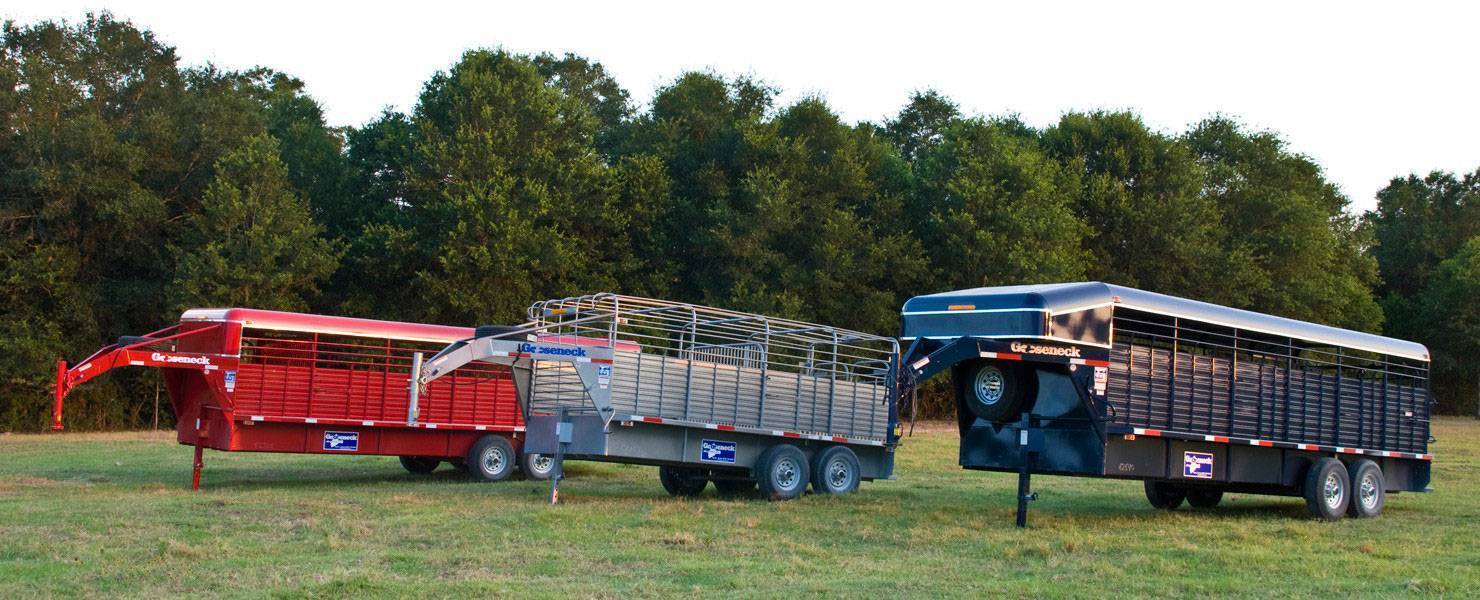 Gooseneck Trailer's History
Gooseneck Trailer is a prominent leader in the livestock trailer, truck bed, and mobile storage tank industry. Our commitment is to consistently provide you with reliable equipment at competitive prices.
pGooseneck Trailer strives to remain on the cutting edge by continuously improving our design and safety features. We pride ourselves on our ability to customize our trailers to meet your needs.
MBJ Trailer's Vision
At the heart of the Company's vision is a commitment integrity, services and delivering high quality, excellent prices. MBJ Trailers Gooseneck brand is rooted in authenticity, and 100% positive feedback is proof of our dedication to our business.
MBJ Trailers is here for the customer, during and after the purchase, providing excellent customer support to ensure a smooth transaction every time.
Why Shop with us?
We offer a unique shopping experience in the fact that EVERYTHING we carry is 100% Guarantied.
Your Privacy is protected and respected! We do not sell or share your information with any other company/individual for ANY reason. If you signed up for our newsletter, we will NOT load up your inbox every week with junk mail and we NEVER share your information with anyone else.
You are supporting USA Farm & Ranch families and the future of our great country!